RSS Feed Submission Service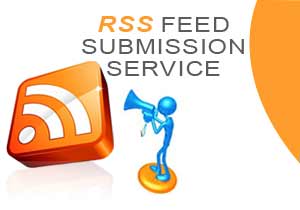 RSS is the process of distributing an article headline, notices of updates, and news of new addition of content to a site to a group of people. This service allows visitors to your website to remain abreast of all your organization's updates even without frequent visits to your website. Further, RSS feed submission allows you to increase the credibility of your website and enhance its link popularity.

In today's Internet-driven world, all blogs have built in RSS feeds. If your site already has an RSS feed, that is already a step in the right direction. If not, we can set up the RSS feed for you. Further, we will submit your feed url to RSS directories and RSS engines so that these will stop by your website and crawl your feed. This will make for easy syndication of your website content quickly. We make the best use of RSS feed submission to submit your website's RSS feeds to the most popular directories and search engines.

We ensure that your website gets quality inbound links, increasing your website rankings and traffic. We place your blog in directories providing direct traffic and keyword ranking in major search engines that will automatically direct readers to your blog. Let us help you exploit the full potential of RSS feed submission with our quality service and see traffic grow!
Key Features
All rss aggregators and blog directories are authority sites
We create unique e-mail account and user account for RSS Feed submission program.
We submit your site to directories with high PR rank. To view a full list of these directories,
Click here
We give full report on submissions.
Click to see a sample report.
All of your queries will be answered within 24 hours.
Frequently Asked Questions
The amount of traffic a website obtains unswervingly influences the ranking and popularity of the site. But getting traffic for a website is not an easy task. One the greatest and result delivering method that helps to improve website traffic is RSS Feed submission service. These particular methodologies will help others to find your website or blog easy. RSS Feeds are more appealing than newsletters and e-mails. Proper submissions of REE Feeds to RSS directory sites will help in get tons of free traffic and backlinks.