Top 8 Digital Marketing Trends for 2019 [Infographic]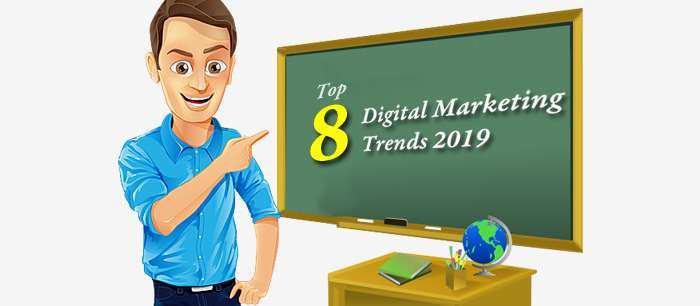 During this tech-driven world, our day rituals begin with e-newsletters and our night routines end with social notifications along with subscribed emails. Technology has pierced through nearly every part of our lives. From managing home appliances using an app, to voice instructing a speaker to play your favorite music, technology is almost everywhere.
And this momentum isn't showing any signs of slowing in the future. Here we provide an Infographic of the some of the top digital marketing trends that rule our world in 2019. Check Infographic here.

Share this Infographic On Your Site