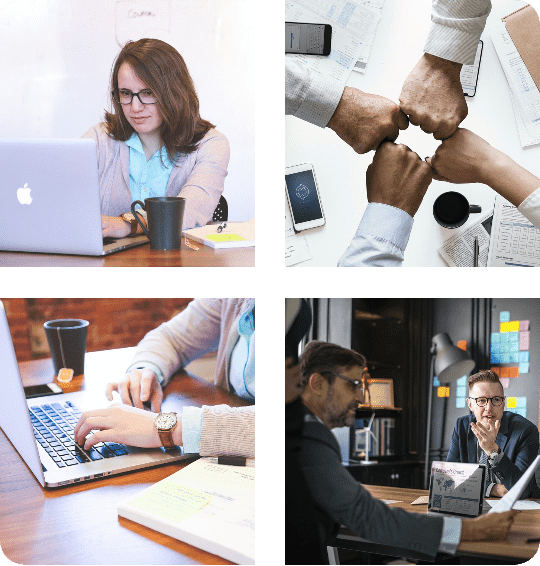 Why Submitcube?
We are the best SEO company Provide the Digital Marketing services to every business small or large, and our target to provide the best result to the business of our clients, so they get more sale and better brand value.
Reduce Operating cost and Provide Industry Leading Services
Our Team Members are Experienced and Certified
Get High-Quality Traffic by Our Proven Method
We Use Only 'White-hat' Techniques
Get More Visibility - We Show Your Business to Right Persons



1K + KEYWORDS
RANKED ON PAGE ONE

3.6X RETURN
AVERAGE RETURN ON SPEND

What Drives Your Website Great Results
Best SEO Company will give you a strong yet inexpensive all in one approach to get you started along with your presence online, promotion of website, branding, a lot more engagement, a lot more conversion and much better ROI.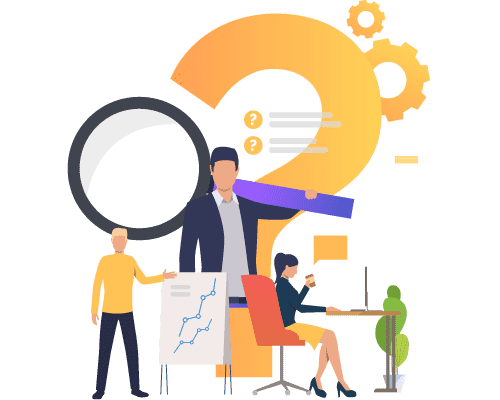 Getting more Customer online is not an easy task. But We have proven method to utilize for your SEO and digital marketing campaign to provide you with more customer and better ROI. We have experienced team who perform the work with a professional way.
We guarantee you the top 10 search engine rankings for your selected keywords. Our Hard work, skills and experience provide you the best results which you want..
It totally depends on the competition of the keywords you use. If the competition is low, then it needs 1-2 months and if competition is high then it needs 4-6 months. On an average it needs 3-6 months to rank in the top 10. Visit our seo services packages

Unmatched Expertise

Indian Owned

Over 100+ Active Customers

1,000+ First Page Results
I have been using the guys at Submitcube.com on and off for about 3 years now. Early on it was just for the odd job here and there, but more recently they have become an integral part of my business.

The work that they have done for me has directly affected my websites search engine rankings and helped me rank at the top for some extremely competitive search terms.

I have tested dozens of other SEO & Submission companies over the past few years, and I just keep coming back to Submitcube.com because of their reliability and ongoing willingness to work with me to make sure we get the results I am looking for.

I am now on a monthly contract with Submitcube.com, and am looking to further increase the amount of work I send their way over the coming months.
Brock Hamilton
About a year ago a friend introduced me to submitcube.com. I told him I had tried many other SEO and submission services and couldn't seem to find one that actually does the job they say they will do or they say they will do it and end up taking 2 months to do a job that takes 30mins.

I trialled submitcube.com for one month and was surprised by the amount of work they did and the detailed daily report I received from them. The work they have done has helped my sites immensely in the search engine rankings on simple terms and extremely competitive terms also.

Needless to say I still use submitcube.com today and am currently on a monthly contract with them as I have been for the past 12 months, and I believe I will continue this relationship into the future. At the moment I am also looking at increasing the amount of work they do for me as I know their work will be thorough and the work each day will be completed.
David Patullo
submitcube.com definitely came through for us. We were originally spending money on Google Adwords and Yahoo PPC and barely making a profit. submitcube.com improved and optimized our site to obtain rankings. We now have top rankings on all our major keyword phrases, have discontinued all paid advertising and have massively improved our sales results and revenues.

Thank god we found you!
Todd James
Thanks submitcube.com! You guys did a stellar job on getting us ranked #1 in a very competitive market. Our sales almost doubled since we started working with you. You guys really know your stuff! Keep up the great work.
Barry Waxler
I am super happy with the service that i receive from these guys. my 2 keywords are now on 1st page of google. thanks guys!
Jason Write
We just wanted to take this opportunity to thank you all for your hard work and determination in getting outstanding results with our website. Taking us from the 70th page on Google to the 1st is no small achievement.
Glen Moore