About Jam & Co
Jam&Co a vibrant design agency thinks in the strength of design to create commercially successful brands and they also know the KEY to that achievement is making an emotional connection with the consumer. With over 20 years of experience, they masterfully blend creative passion with strategic thinking and create beautifully designed and engaging packaging that suits all your brand's needs in any retail atmosphere.
Our SEO Strategy
Our SEO agency utilizes two various strategies with our clients and they are as follows:
1. Content Driven Strategy
2. Non-Content Driven Strategy
Primary Situation
Jam&Co approached us to increase web site visitors and sales through improved keyword optimization. The company should have optimized search engine visibility to gain more visitors and customers. The task was to increase the ranks of internal webpages and promote the website to the targeted visitors.
Our Efforts & Result
Our digital marketing professionals started an SEO audit initially to analyze the web site speed, visibility, indexed webpages, and keyword rankings in the search engines. We conducted the competitor analysis to recognize the most commonly used keywords by the target audience.
We optimized and improved their search engine ranking by producing featured location-based keywords utilizing Google keyword planner and implemented those keywords in Meta tags, image tags, and website content. We built sitemap comprising of all inner pages and set up the Google Analytics for research of website visitors and also continuous tracking of the website traffic.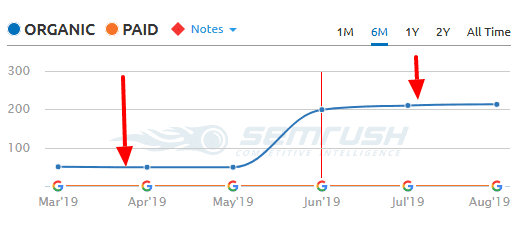 To boost business reliability and local search rankings, we created quality backlinks through, article posting, classified posting, social bookmarking, business profile creation, image sharing and business listings with name, address, email, phone number, working hours, and customer reviews.