Document Sharing Service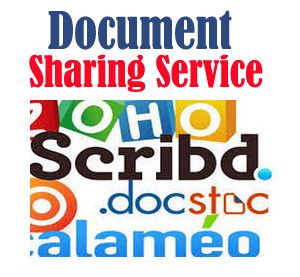 The internet is a crowded hub of articles and press releases. No matter how good your content may get, instances happen when they get lost amidst a million good articles in the haywire. You have not written all the articles just to be neglected and put into waste by your competitors. You have written these articles in order for it to flourish in the haywire and yet you have not been earning your target traffic returns just because your articles are not very visible for them.

Submitcube will help you explore another means to maximize your marketing potential through its document sharing service which no other search engine optimization company can equal. Unrivaled in its quality services, Submitcube announces its fusion with document sharing service that boosts your chances to be viewed by your potential revenues. This breakthrough in seo welcomes any kind of article from press releases to product reviews, or even powerpoint presentations to be shared to millions in the internet.

Search engine optimization views document sharing as a strategy that stores the documents online. Aside from storing your articles and other forms of submitted files and documents, this service enhances your chance to be seen and be accessed. Boosting your website accessibility and search engine visibility are the main goals of document sharing service as it allows your every article to have 3-5 backlinks redirecting your desired visitors to your site. Submitcube will help you enjoy the benefits of this service further and more intensely as your article description will be crawled through Google in a few days and chances for appearing on top of search engine results is high. Your article appearance in the search engines is rare and is granted only to deserving articles. As we broaden your opportunity, you get the best out of your money.

Storing and boosting your website visibility is possible as search engines index the description part of your articles. Submitcube will help you place descriptions that are suitable to your articles to ensure a bigger chance for dominance.

Nobody does your documents sharing service better than Submitcube. We adopted a system of doing the process for your ultimate convenience. Splurge on huge visibility benefits as we craft a profile for you and submit your articles in the standard format required by article directories. As we provide keyword rich descriptions, we also allow Google to crawl them at once for quick results.

Document sharing does not need to have fresh articles all the time. Our clients can submit even the old articles submitted to other directories in the past to regain their SEO benefits. A multitude of document sharing sites are waiting for you to get in and watch your business grow to its fullest. Let Submitcube be your way as you order document sharing service from us. Guaranteed visibility is our aim and we will help you grab it in your own hands.
Packages
Sl no
Package Name
Total Submission
Duration(Days)
No of Reports
Price
Order