Press Release Distribution Service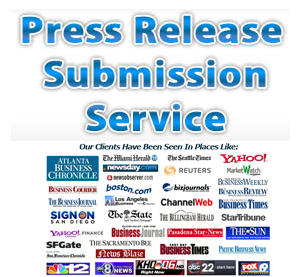 Looking to promote your products and services on the Internet? Do not overlook the power of the press release. Press releases bring your business instant attention, improve search engine rankings and most importantly, drive more business to your site. An effectively managed press release distribution service can be a major publicity campaign for you and your business. It put your website where people will find it; it helps you jump to the front in search engines, and notches up your sales.

We sue our professional and expert SEO services to handle your press release distribution and get your business the much needed publicity. We submit professionally written press releases to our extensive press release distribution system, including to search engines like Google and Bing, major news sites like Yahoo!News and to many, many journalists and bloggers. Use our valuable press distribution mechanism to effectively build your brand and reach out to the maximum number of people in the shortest possible time.
Further, keep your audience connected to your business – use press release submissions to update your customers about updates, happenings and special promotions. Use our professionally written and submitted press releases to optimize your website. Keep in touch with your existing as well as prospective customers with our search engine friendly press releases!
Key Features
- Press Release is optimized and is Search engine friendly
- Include up to 3 Keywords in Press release.
- Professionally written Press Release up to 500 words in a newsworthy format.
- Press releases will be based on your product and service.
- We submit your site to directories with high PR rank. To view a full list of these directories,
Click here
- All of your queries will be answered within 24 hours.
Packages
Sl no
Package Name
Total Submission
Duration(Days)
No of Reports
Price
Order
Frequently Asked Questions
Why Choose us for your press release submission service?
We are experts in the field of press release writing and submission. We have been submitting press releases for over 6 years and have writers on our staff who have specialized in writing optimized press releases for over 7 years.
Where do we send your Press Release?
We use newswire services, XML, RSS feeds, e-mail, FTP feeds and other Internet-based technologies to distribute press releases to your target audiences.