Social Bookmarking Service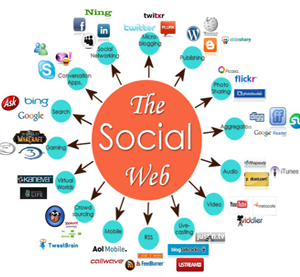 If you are looking to promote your website through effective search engine optimization, you cannot afford to ignore the power of social bookmarking services. In today's Web 2.0 world, where social networking sites, blogs and content-centric sites such as Digg are shaping the Internet, the presence of a website on a social bookmarking site is an absolute plus.


Manual social bookmarking on relevant sites is indeed a sure way of driving increased traffic to your website. The use of social bookmarking service becomes even more critical in the face of Google and other popular search engines becoming more focused on content. The submission of links to social bookmarking sites such as Google Bookmarks, Digg, Blinklist, among others is our speciality and we ensure that we first index each site for the specified target audience, picking sites only with the right page rank and pedigree.

Additionally, we use our understanding of the context-sensitive search algorithms to make certain that the submission to social bookmarking sites is planned and meticulous, and not merely a matter of chance. Whenever we make a submission to a social bookmarking site, we examine all content and then select the most suitable site for submission. Our endeavour is always to guarantee the highest traffic to your website and we use social bookmarking in a methodical and scientific manner.
Key Features
- All Social Bookmarking is done manually by trained staff members.
- We allow our users to give three unique titles and tags for 75 social bookmarking service.
- We submit your site to directories with high PR rank. To view a full list of these directories,
Click here
- All of your queries will be answered within 24 hours.
Packages
Sl no
Package Name
Total Submission
Duration(Days)
No of Reports
Price
Order
Frequently Asked Questions
Is your social bookmarking service compliant with Google Penguin and Google Panda updates?
Yes, our social bookmarking service has been fully updated and it is 100% compliant with Google Penguin and Google Panda update.
Do you offer manual social bookmarking service?
Yes, we always uses manual submission process. We have a dedicated submission team that will make all your social bookmarks manually.
Will I get do follow links from your social bookmarking service?
Yes, all the links we obtain will be do follow links.
What is the timeline for the completion of my social bookmarking order?
The duration for the completion of the social bookmarking order depends on the service plan you have chosen. Please refer the package details for the timeline for each package.
How will I know where my social bookmarks are located?
We will send you a detailed report at the completion of the service. The report will include the landing pages of your actual social bookmarks, which you can physically verify by clicking the links and visiting the respective social bookmarks.