Social Bookmarking Service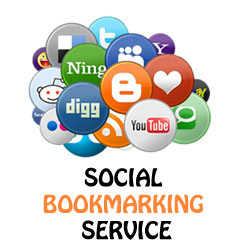 If you are looking to promote your website through effective search engine optimization, you cannot afford to ignore the power of social bookmarking services. In today's Web 2.0 world, where social networking sites, blogs and content-centric sites such as Digg are shaping the Internet, the presence of a website on a social bookmarking site is an absolute plus.

Manual social bookmarking on relevant sites is indeed a sure way of driving increased traffic to your website. The use of social bookmarking service becomes even more critical in the face of Google and other popular search engines becoming more focused on content. The submission of links to social bookmarking sites such as Google Bookmarks, Digg, Blinklist, among others is our speciality and we ensure that we first index each site for the specified target audience, picking sites only with the right page rank and pedigree.

Additionally, we use our understanding of the context-sensitive search algorithms to make certain that the submission to social bookmarking sites is planned and meticulous, and not merely a matter of chance. Whenever we make a submission to a social bookmarking site, we examine all content and then select the most suitable site for submission. Our endeavour is always to guarantee the highest traffic to your website and we use social bookmarking in a methodical and scientific manner.
Key Features
All Social Bookmarking is done manually by trained staff members.
We allow our users to give three unique titles and tags for 75 social bookmarking service.
We submit your site to directories with high PR rank. To view a full list of these directories,
Click here
We give full report on submissions.
Click to see a sample report.
All of your queries will be answered within 24 hours.
Frequently Asked Questions
Social bookmarking is the most effectual current SEO tool that is useful for indexing your website. Professional social bookmarking service will make your unranked websites go into the top of Google search engine. It is a federal online service that helps users to add, amend, gloss and share bookmarks of web documents. This approach will not just increase your website position on Google and other search engines but will also increase social signals thus making your content easier to share. Hence opt for our service to increase your SERP ranks and earn huge ROI.